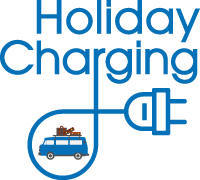 Deze website is met de grootst mogelijke zorgvuldigheid samengesteld, waarbij wij streven naar het geven van correcte en actuele informatie. Aan de informatie op de website van www.holiday-charging.com kunnen geen rechten ontleend worden.
Als je vragen hebt over de inhoud van de website, neem dan contact met ons op. www.holiday-charging.com aanvaardt geen aansprakelijkheid voor schade die verband houdt met het gebruik van deze website of met de tijdelijke onmogelijkheid om deze website te raadplegen. www. holiday-charging.com is niet verantwoordelijk voor de inhoud van websites waarnaar wordt verwezen of websites die verwijzen naar deze website.
www.holiday-charging.com behoudt zich het auteursrecht op deze website voor. Uitsluitend met uitdrukkelijke bronvermelding van www.holiday-charging.com is het toegestaan de informatie op deze website geheel of gedeeltelijk op enigerlei wijze over te nemen en/of te verspreiden.
© Holiday Charging